PALM COLLECTION - 24k (3 micron) fine gold plated ring. Adjustable. The motif consists of an engraved and ribbed leaf which is inspired by banana trees and lush tropical vegetation at the Winter Garden Dome of the Royal Greenhouses of Laeken, Brussels, Belgium.
Pattern dimensions: W: 1.5 cm x L: 2.3 cm. Designed and made in France, in the Paris region. 
The ring is supplied in a small black jewel pouch with gold screen printing.
Care tips for your jewelry: Do not put it in contact with water, perfume or any cosmetic or household product. Ideally, store it in its small pouch or box and do not store it in the open, humid air of the bathroom
Photo: Lisa Raio
Une question?

Un mot sur la fabrication

Conseils pour entretenir vos bijoux

Livraison et retour

Paquet cadeau gratuit
N'hésitez pas à nous écrire pour toute autre question: hello@nadjacarlotti.com
Nous vous répondrons sous 24h du lundi au vendredi entre 9h et 19h
Un mot sur la fabrication
*Toutes les collections sont imaginées et fabriquées à La Rochelle et en région parisienne en France:
Les bijoux sont dessinés et montés par Nadia (et quelques autres petites mains). Les différentes étapes de fabrication (découpe, soudure, dorure et émail) sont confiées à des artisans franciliens choisis pour leur savoir-faire.
*Dorure: les bijoux sont en laiton dorés à l'or fin 24 carats 0,5 microns et les bagues sont plaquées or 3 microns pour vous accompagner le plus longtemps possible.
Conseils pour entretenir vos bijoux
*Rangez votre bijou dans son petit pochon ou dans sa boite, évitez de le laisser à l'air libre et dans une atmosphère humide comme dans votre salle de bain.
*Evitez tout contact prolongé avec l'eau et les cosmétiques (crème, parfum) pour ne pas altérer la dorure ni l'émail.
*Utilisez un chiffon microfibre pour nettoyer et redonner toute sa brillance à votre bijou.
*Délais:
France: sous 2 à 3 jours ouvrés en colissimo - sous 3 à 5 jours en Mondial Relay / Europe: sous 3 à 8 jours ouvrés / Monde: sous 5 à 10 jours.
*Livraison:
• France métropolitaine et Belgique: la livraison est gratuite à partir de 70€ d'achat.
Mondial Relay: 3,50€ / Colissimo: 5€
• Europe: la livraison est gratuite à partir de 90€. Mondial Relay (Allemagne, Espagne, Luxembourg, Pays-Bas, Portugal): 5€ / Colissimo: 9€
• Monde: Colissimo: 15€
*Retour et remboursement:
• Vous pouvez procéder à un échange ou à un remboursement de votre commande ou une partie de votre commande dans les 14 jours suivant sa réception en nous écrivant à: hello@nadjacarlotti.com
• Plus d'informations sur les conditions de retour: ici
*Chaque bijou est vendu dans son écrin et emballé dans un paquet cadeau gratuit. Si vous souhaitez l'accompagner d'un petit mot, indiquez-le nous en commentaire de votre commande, nous l'écrirons de notre plus jolie écriture sur une carte postale. Si vous souhaitez envoyer directement ce cadeau à son destinataire, renseignez l'adresse de livraison de la personne de votre choix.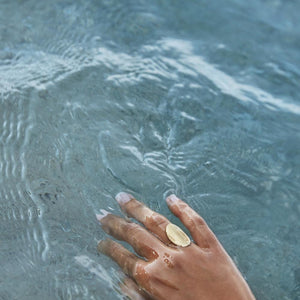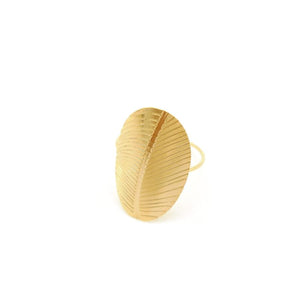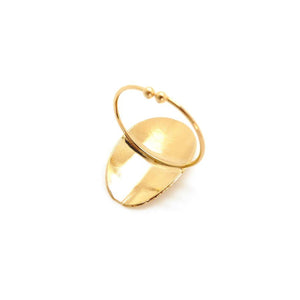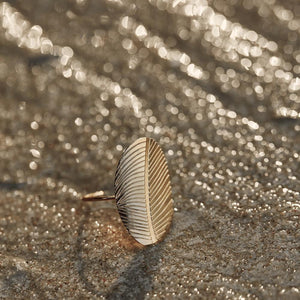 Avis des clients
08/10/2021
anne-sophie b.

France
Sublime
Superbe bague, réglable, très raffinée.
07/29/2021
Lucie P.

France
Magnifique...
Ma bague coup de coeur de Nadja Carlotti!! Je la porte tout le temps depuis que je l'ai achetée Tellement poétique et delicate. Le + : réglable, idéal pour la porter à différents doigts selon l'envie.