Here and elsewhere
My jewelry is imagined during my travels ELSEWHERE and manufactured HERE in the Paris region, they are a invitation to travel and discovering the treasures of the Nature.
They participate in perpetuating French artisanal know-how.
Sober, elegant, graphic, fine, sometimes minimalist, they are easy to wear but have that little detail that makes them unique and above all that values your femininity and your uniqueness.
HERE
The jewels are imagined, designed and manufactured in the Paris region. Nadia designs each motif in the collections. The pieces are then produced by chemical cutting in Saint-Maur (94), welded in Mériel (95), gilded in fine gold in Montreuil (93), enamelled in Boissy-St-Léger (94) and assembled in Nogent-sur -Marne (94) by Nadia and sometimes by other small hands.
Coeur Joie
Une collection adorée à offrir pour parsemer de l'amour. Des coeurs chargés de symboles à se transmettre entre générations.
Je viens de découvrir vos bijoux et c'est réellement le coup de foudre ! J'ai les oreilles percées depuis ma naissance mais je ne portais plus de boucles, vos bijoux m'ont réconcilié avec ma féminité 💃 Bravo 👏et un grand MERCI
Août 2022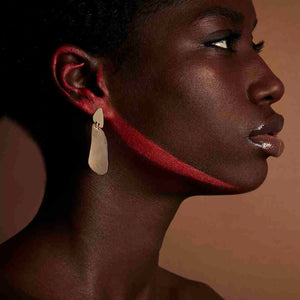 Ces boucles sont vraiment sublimes! D'une finesse et d'une élégance subtile, très féminines et inspirées par l'observation de la nature. Vraiment un travail raffiné, de grande qualité. Envoi rapide et très soigné, c'est toujours un moment très agréable que de déballer les colis de Nadia! Merci infiniment de mettre tant de poésie dans vos bijoux!
Déborah L.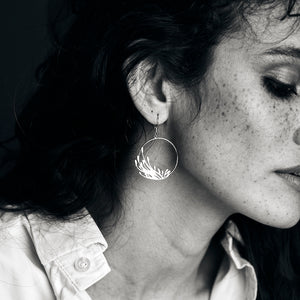 Just beautiful I like this hair clip so much, it has perfect size, color and a special Form. Very happy with it.
Tellement fan! J'adore votre style si fin, délicat et votre univers nature et poétique. Déjà fan des bijoux pour moi il ne me manquait plus que les bijoux de mur ! (Bijou Feuille à suspendre Ginkgo)
Nathalie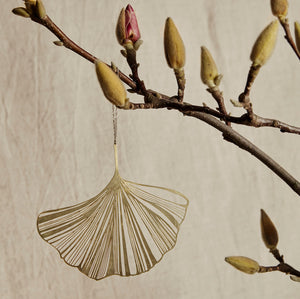 Le premier achat, mais sans doute pas le dernier! C'est un cadeau que je me suis fait et j'en suis ravie! La livraison s'est faite très rapidement. J'aime beaucoup le design du climber et l'asymétrie apportée par la petite plume sur l'autre oreille. Je les porte très souvent.
Marie-Lucie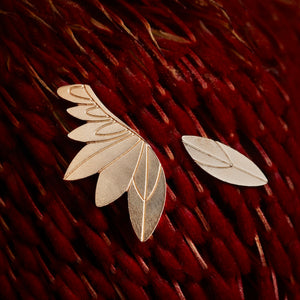 Très beau bijou Très belle bague. Et l'emballage pour noël est très réussi.. le petit mot d'accompagnement personnalisé est très agréable
Virginie S.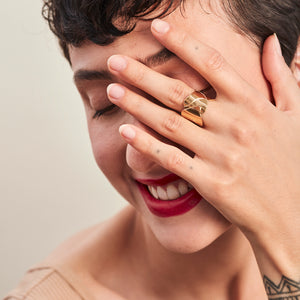 Un grand merci pour la qualité de vos services, livraison comprise. Ces boucles d'oreille sont féminines, délicates, légères, uniques et ont un effet réservé aux beaux bijoux, ceux que l'on porte parce qu'ils sont devenus indispensables!
Cathie
I recently purchased the Palm Necklace and Ring and the PLUM Necklace, for myself and a friend. I appreciate the very fine and delicate work. I particularly like the inspiration of nature. These jewels are like little poems.
Carine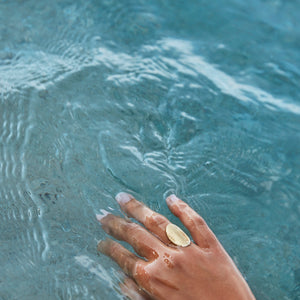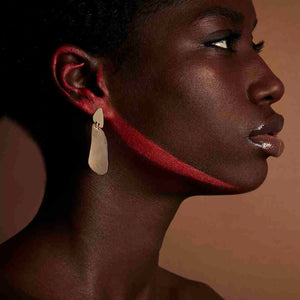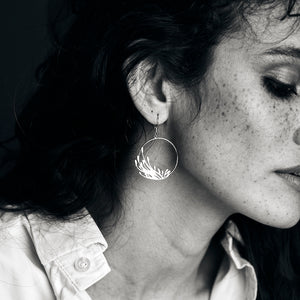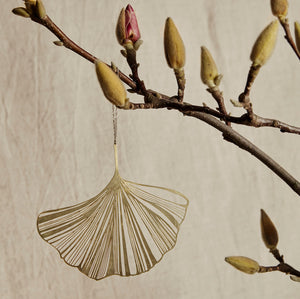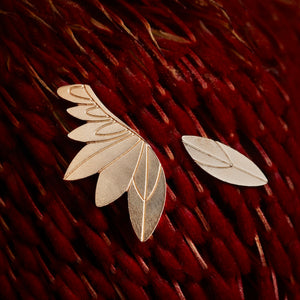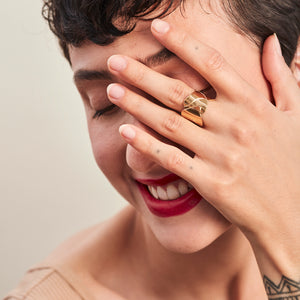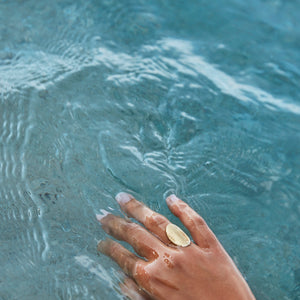 Plongez dans l'univers intimiste de la créatrice